Djerba-Afous : a real estate and touristic project in Tunisia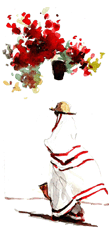 As Homer recounted it: Ulysses and his men arrived in the Land of the Lotus Eaters. Ulysses nearly never left, as most of his sailors had given way to the enchantment of the island and its "honey fruit" and refused to follow him.


It is here in Djerba that the "Djerba Afous'' development has taken foot: the island has preserved all the superb, serene atmosphere described by the poet. Reflecting the welcoming ways of the inhabitants of Djerba, "Afous" means "hand" in Tamazirt (Berber). An open hand, the universal symbol of promise, hospitality, friendship and harmony.


The most unique place in Tunisia
An incomparable climate reigns over the island stretching 514km². For time immemorial, visitors never cease to be awed and enchanted by its exceptional mildness, to such extent that Grévin described it as a "fifth season". Flaubert added that "the air is so mellow that it keeps one from dying"!


Live on the paradisiac isle of Djerba

The presence of Djerba-Zarzis International Airport and a developed road infrastructure contribute to making this Tunisia's main tourist destination and a substantially privileged holiday location thanks to:


Its geographic proximity to Europe (Tunisia is located less than 3 hours from major capital cities)
The mildness of Djerba's climate, summer and winter alike (340 days of sunshine per year)
The quality of hospitality services
Its white sandy beaches (125km of coastline)
Its extraordinary sites and landscapes
Its local crafts (pottery from the village of Guellala, etc.)

The diversity of the leisure and recreational infrastructures of the Djerba-Afous village :


Casino
Golf
Horseback Riding
Sailing Club
Surfing
Waterskiing
Deep-sea diving, fishing (the waters of Djerba are among the most fish-abundant in the Mediterranean Sea);
Seawater spas and fitness centres, etc...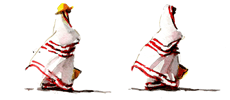 Continue the tour of Djerba-Afous...
Site Map